WHAT'S FLOOVLY?
Self-growth and wellness space for women, with a holistic approach: mind, body & soul. A place to remember your true essence and become the best, highest version of yourself.
FLOOVLY IS FOR YOU IF:
You desire to maximize your potential and manifest your dream life

You want to create positive habits to enrich your life and be excited to wake up every day

You want to reprogram your subconscious mind and transform your limiting beliefs

You want to take better care of your mental health while nourishing your body and soul
WHAT'S IN THE APP?
MEDITATIONS, DIVINE MESSAGES, GRATITUDE PRACTICE, FLOOVLY CLUB MEMBERSHIP AND ART OF MANIFESTATION WORKSHOP
DOWNLOAD APP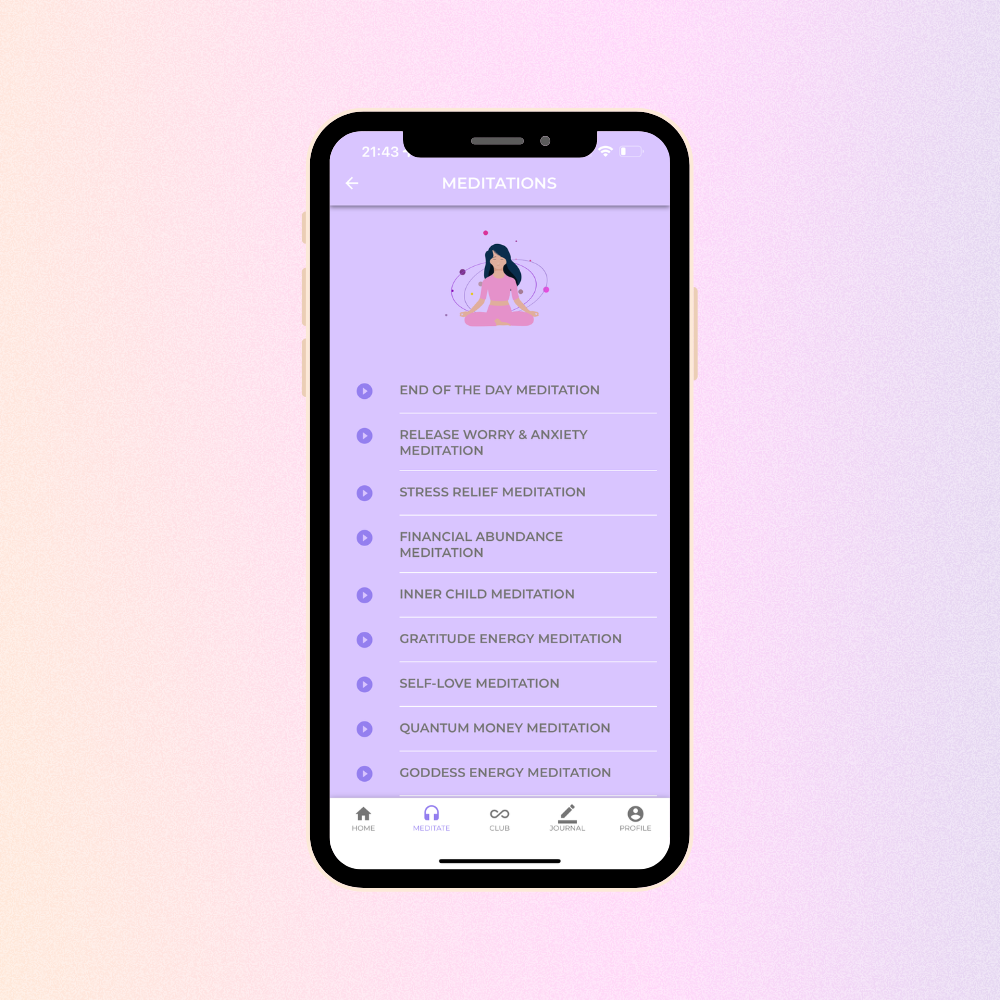 2. FREE MEDITATIONS
To calm your mind and connect with your higher self. Some benefits of meditating: inner peace, less stress and anxiety, improved mental health, psychic abilities, connection with intuition and the quantum field, healthier body, manifestation power.
3. DIVINE MESSAGES
Daily reminders that help you set the intention for the day and boost your energy. Start every morning with a meditation and then check the Divine Messages to see what the Universe is telling you today!
4. GRATITUDE JOURNAL
A practice to raise your vibration and become a magnet for magical experiences in your life. The more grateful you are, the more you attract things to be grateful for. Start or end the day by listing 3-5 things that made you smile today.